JPMorgan Chase Profit Increases 12%
Written by Jennifer Vellucci on 15 Apr 2015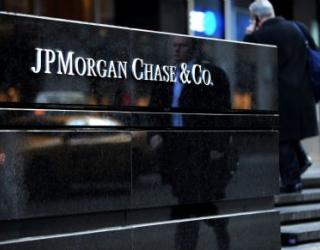 JPMorgan Chase said that its profit has increased by 12% during the last quarter. The financial major has beaten analysts' estimates as the first quarter revenue from trading stocks and bonds climbed for the first time since 2010.
According to a statement yesterday from New York-based JPMorgan Chase, net income increased to $5.91 billion, or $1.45 a share, from $5.27bn a year earlier. Daniel E. Pinto, the chief executive of JPMorgan's investment bank said that trading revenue had a very strong beginning to the year because higher volatility increased volume.
As per Pri de Silva, a senior banking analyst at CreditSights, an enhancement in fixed income trading revenues has been expected. JPMorgan mounted 0.6% to $62.07 in early trade in New York. Revenue in the quarter climbed 4.1% to $24.8bn and it is mostly driven by gains at the corporate and investment bank.
Profit in Pinto's division mounted 19% to $2.54bn and it is the biggest rise for main businesses of the company. Fixed income trading revenue increased 4.5% to $4.07bn, and it has exceeded the $3.94bn average estimate of analysts surveyed.
According to experts, investment banking fees also increased. According to the financial powerhouse, profit in asset management, run by Mary Erdoes, climbed 11% to $502 million. JPMorgan Chase is a major provider of financial services, and is the world's third largest public company based on a composite ranking.