Gold futures hit high
Written by Erica Crabill on 09 May 2015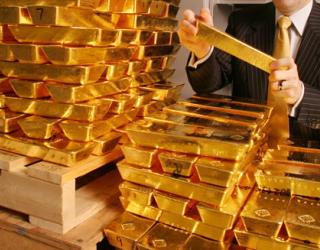 Gold futures performed well and advanced since US payrolls increased with limited wage gains and estimates for an increase in interest rates by the Federal Reserve. According to figures from the Labor Department, 223,000 net increase in payrolls in April trailed an 85,000 gain in March; it was the smallest since June 2012. Average hourly earnings rose less than what was expected. The dollar grew weaker against a basket of 10 currencies.
Three straight monthly losses have been posted by gold; it is the longest fall since December 2013. This is because the viewpoint for higher borrowing costs pushes investors to go for assets with better yield prospects, like equities. The Fed is looking at the labor market for signals that it can maintain higher borrowing costs prior to increasing a benchmark rate for the first time since 2006.
Average hourly earnings increased 0.1% following a revised 0.2% gain, which was weaker compared to what was reported in the beginning. Hourly pay increased 2.2% last month compared with a year earlier, less than the Bloomberg median estimate of 2.3%.
The dollar's nine-month rally ended in April in the middle of differing economic data; it supported gold. According to Federal Reserve Chair Janet Yellen, bond yields 'could see a sharp jump' when rates increase, a bearish signal for gold. Weak economic growth in the first quarter was called 'transitory' as it paved the way for an increase this year.
George Zivic, a New York-based portfolio manager at OppenheimerFunds Inc., said in a telephone interview, "Wage inflation will be the key data that could drive the acceleration in any policy decision. I think we remain in a wait- and-see-mode".