Ikea Group to increase hourly minimum wage of workers
Written by Jennifer Vellucci on 24 Jun 2015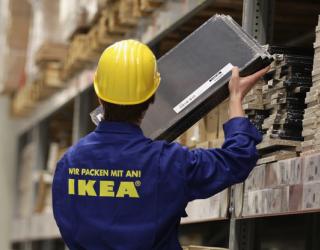 According to reports, Ikea Group is going to raise the hourly minimum wage paid by it to workers in the US by 10% to $11.87. The company has taken the step to keep employees from shifting to other merchants that have recently increased wages.
The increase will take effect from January 1 and has come after a 17% increase to $10.76 an hour this year. According to the company, the latest increase will have an effect on 32% of Ikea's hourly retail staff, together with some workers in distribution.
Recently, several US retailers increased pay to retain workers in an ever more tight labor market in addition to dealing with growing pressure from labor groups and politicians. In April, Wal-Mart Stores Inc. increased its minimum wage to $9 an hour and said that it would bring it to $10 in February 2016. A similar announcement was made by TJX Cos., which is the parent company of discount retailers T.J. Maxx and Marshalls. Target Corp. and Ross Stores Inc. have increased pay this year also.
According to Rob Olson, chief financial officer of Ikea's US unit, "Every year we evaluate our wage structure. It is not about being the leader, it's about doing the right thing for our co-workers".
According to Ikea, the wage increase was driven by updates to the Massachusetts Institute of Technology Living Wage Calculator, a tool the company considers for determining wage rates. The company also reflects on minimum-wage regulations and local competition in different cities and states.