Sales of Previously Owned Homes surged to almost Six Years High in May
Written by Jennifer Vellucci on 23 Jun 2015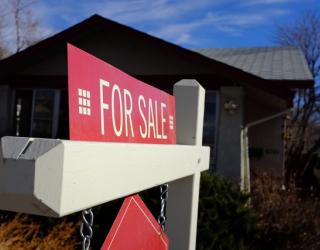 US home re-sales have strengthened and have surged to five year high in May. It is considered to be an indication that housing and overall economic activity has been strengthening in the second quarter.
On Monday, the National Association of Realtors said that sales of existing homes sales increased 5.1% from April. It is considered as the highest level since November 2009.
The data suggests that after many missteps earlier this year, the US housing market recovery is coming back on track. Millan Mulraine, deputy chief economist at TD Securities in New York, said that they are expecting this pace to be maintained.
Lawrence Yun, the Realtors' chief economist, thinks that May gain was due to jump in listings and also due to rise in confidence among first-time home buyers.
Yun said that factors that are helping more young buyers to enter the marketplace are strong job growth and low down-payment programs. Yun said, "More first-time buyers are expected to enter the market in coming months, but the overall share climbing higher will depend on how fast rates and prices rise".
Other experts suggested that May's increase has changed April's surprise drop in purchases. The share market was well below the 40pc to 45pc, but the economists and realtors said that it is needed to have a strong housing market.
May's sturdy home sales have joined strong retail sales, consumer sentiment and employment data. The share of first-time buyers was up from 27pc and the latest increase reflected moves by the government to ease lending conditions.