Incomes for bottom 99% of American families increase
Written by Jennifer Vellucci on 30 Jun 2015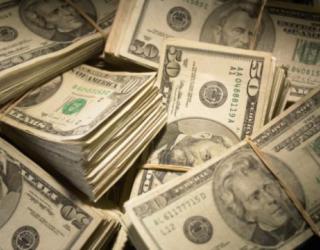 According to data compiled by economist Emmanuel Saez, last year, incomes for the bottom 99% of American families increased 3.3% to $47,213, which is the biggest annual gain in the past 15 years. The data was released by the Washington Center for Equitable Growth on Monday.
Saez, a professor at the University of California-Berkeley, said in a summary of his findings, "For the bottom 99 percent of income earners, this marks the first year of real recovery from the income losses sparked by the Great Recession".
The increase probably shows strong hiring last year. It was during the time when employers created 3.1 million jobs, the highest since 1999. Strong job gains in addition to a declining unemployment could assist in greatly raising incomes since businesses are made to offer higher pay to draw workers.
Americans are expending more freely with larger income. Auto sales also hit the highest level in almost a decade in May. In addition to that sales of clothing and building materials also increased last month. Also home sales are at an eight-year high.
Despite that income inequality got worse in 2014. The wealthiest 1% of Americans reported a much larger increase in pay. Their incomes increased an average of 10.8% to $1.3 million. It has been reported that the wealthiest 1% also captured 21.2% of all income in 2014 that increased from 20.1% from the preceding year.
As per reports, the top 10% of income earners also increased their share in 2014 and got 49.9% of total income that increased from 48.9% in 2013.