Voters overwhelmingly elect Greg Abbott as new Texas governor
Written by Eric Tapia on 05 Nov 2014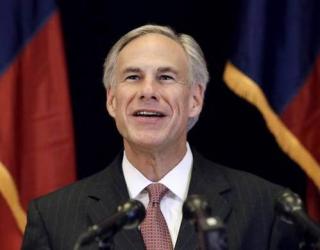 Giving a tough blow to Wendy Davis and her Democratic Party, Texas voters on Tuesday overwhelmingly elected Republican Greg Abbott as the state's new governor in the last fourteen years.
Early returns showed Abbott beating Davis by an impressive 3-to-2 margin. During election campaigns, while Davis criticized Abbott's conservative record, Abbott repeatedly attacked Davis for her support for President Barack Obama's policies. Some experts had predicted that Obama's unpopularity could hurt Democrats in the election.
According to preliminary results of an exit poll, Davis' appeal to female voters fell short as they were divided almost evenly between the two candidates. While she enjoyed an edge with Hispanic voters, white voters overwhelmingly sided with Abbott.
Davis' defeat, despite heavily funded campaign co-piloted by the architects of President Obama's re-election, is a grave reality check for the Democratic Party, which is trying to maintain its majority in the U. S. Senate.
Warming up the crowd for his successor, Governor Rick Perry said he thought that there was a whole country was looking to be more like Texas. Perry didn't seek a record fourth term in the office but he is mulling another bid for the White House in 2016.