Texas governor-elect announces key staff hires, outlines top priorities
Written by Marissa Goheen on 09 Dec 2014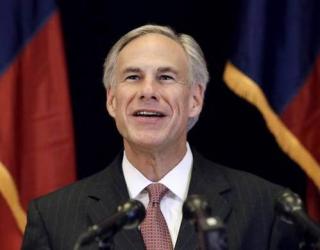 Texas Governor-elect Greg Abbott on Monday announced key staff hires and sketched out his administration's top priorities for the next legislative session.
Abbott, a Republican who will take office next month, said he made a promise to the people of Texas to make the state the best state in the U. S., and stressed that he and his experienced leadership team would turn his plan into action.
Speaking on the topic, he said, "I have outlined a Blueprint for an even better Texas of tomorrow, and I am proud to have an experienced leadership team with the proven skills . We are ready to get to work on Day One to ensure greater opportunity for all Texans."
Abbott drew his senior staff heavily from his campaign as well as from his staff at the Attorney General's office. Cameron County Judge Carlos has been selected as Secretary of State, while the First Assistant Attorney General Daniel Hodge has been picked to head the new governor's transition team. His two Deputy Chiefs of Staff, viz. Julia Rathgeber and Robert Allen, has been picked from the Department of Insurance & Attorney General's Office, respectively.
The list of other significant appointments includes Matt Hirsch as Communications Director, Amelia Chassé as Press Secretary, and Kim Snyder as Director of Scheduling & Advance.
Abbott described education as his first priority. He pointed out that five out of top 10 public universities of the country are in California and none in Texas. He also stressed o the need to improve the state's pre-kindergarten programs.