FDA traces listeria outbreak to caramel apples distributed by Bidart Bros
Written by Leah Gardiner on 12 Jan 2015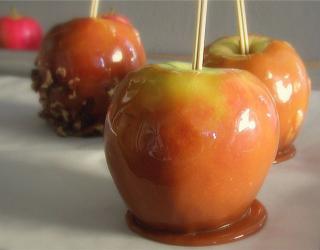 The Food and Drugs Administration (FDA) has revealed that the listeria outbreak last month has been traced to a batch of pre-packaged caramel apples – particularly the Granny Smith and Gala apples - distributed by California firm, Bidart Brothers.
The listeria outbreak in December 2014 affected 11 states and infected 32 people, including 10 pregnant women. Listeriosis, the disease resulting from the bacteria, can cause nausea, severe headache, high fever, and stiffness of the neck; and can also make the immune system weak.
With Bidart-distributed pre-packaged caramel apples found to be linked to the listeria outbreak, the company has disclosed in a recent report that its last shipment of the Granny Smith and Gala apples – from its Shafter, California, packing facility - was on December 2.
The company, with help from several government agencies, has already mobilized team for recalling all the caramel apples which are still possibly infected, so as to stop further contamination.
Meanwhile, with a seventh death due to listeria contamination reported recently, Dallas County Health and Human Services has warned residents not to consume the under-recall Granny Smith and Gala apples.
In the warning, Dallas County Health Director Zachary Thompson: "If you don't know where it (caramel apple) originated from, if it originated from one of the companies that have been identified as part of the listeria outbreak, you need to throw it away."