16 People Tested Positive for Tuberculosis Exposure at Northern California High School
Written by Leah Gardiner on 07 Feb 2015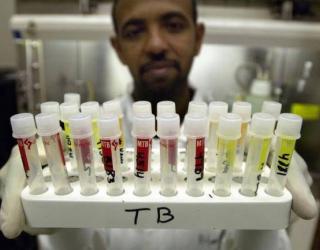 According to Sacramento County public health officials, 16 people tested positive for tuberculosis exposure at a Northern California high school.
The examination was done after a student was diagnosed with an active case of the highly contagious disease last month.
Health department officials said that these 16 people will undergo chest X-rays in order to find out whether they have the active or latent form of the disease. Officials also said that the treatment will be provided to them.
According to experts, latent tuberculosis has no symptoms and is not infectious. The federal Centers for Disease Control and Prevention has notified that generally, active tuberculosis attacks the lungs and can be deadly. Antibiotics can help to treat both forms of tuberculosis effectively.
"With these results, we don't see a lot of evidence of transmission. Those who tested positive will be further evaluated and we will continue to work closely with the school to schedule retesting", said Sacramento County public health officer Olivia Kasirye in a prepared statement.
Letters have been sent to more than 150 students at the south Sacramento school asking them to take part in testing that took place on Tuesday.
In eight to 10 weeks, another round will be held by health officials for those who tested negative this week. According to health officials, this testing will be done because some people who are exposed to TB take longer to respond to tests.
Tuberculosis is spread through air at the time when someone sneezes, coughs, speaks or sings. Symptoms can involve fatigue, a cough that lasts over three weeks, chest pain, fever, night sweats and unexplained weight loss.
If anyone who has had TB a long time might also cough up blood. Kasirye told that the student who was diagnosed with active tuberculosis is under care at home and a visiting nurse is supervising the student.