Microsoft: Devices with 512MB RAM will also get Windows 10 update
Written by Matt Hensley on 09 Feb 2015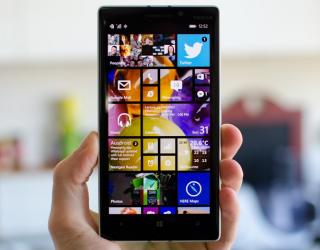 In a recent disclosure, software giant Microsoft has said that some of the slightly older models of Windows Phone smartphones - with 512MB of RAM - will get the Windows 10 update, along with the more recent handsets which are being shipped with 1GB of RAM.
The forthcoming Windows 10 OS is the next big version of the Microsoft Windows software. The new version promises to merge the functionalities of computers and mobile devices together in one seamless platform.
Revealing that some of the older Windows Phone handsets will be updated to the Windows 10 OS, Joe Belfiore - Corporate VP of Microsoft's OS group - said that Microsoft is working on Windows 10 upgrades for mobile devices with 512MB of RAM.
However, Belfiore also added alongside that the features which Windows 10 upgrade will bring to devices with 512MB of RAM "may vary." In addition, Belfiore also said that the timing for the rollout of updates for these devices may also be different.
The confirmation of the availability of the Windows 10 update for 512MB devices implies that users of slightly older Windows Phone handsets will not be excluded from Microsoft's next major OS upgrade just because they have a low-end device. The move is also good for Microsoft and its overall image.