The Verge lists some limitations of Microsoft's Windows 10 OS
Written by Matt Hensley on 03 Jun 2015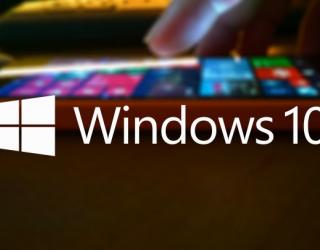 In a recently-released report, The Verge has listed some of the limitations of Microsoft's forthcoming newest version of its Windows operating system --- Windows 10.
The new Windows 10 OS - which will be available in 190 worldwide markets from July 29 - has been widely hyped by Microsoft. The company is claiming that the new OS will herald a new era of personal technology, designed to empower people. However, it has been rather quiet about the limitations of the new software.
Listing the Windows 10 limitations, The Verge report has revealed that a number of software programmes present in the preceding Windows versions will apparently be eliminated by the new OS. These programmes include Windows Media Center, the card game Hearts, and Windows 7's desktop gadgets.
Moreover, Windows users who use floppy disks will also have to install new drivers; and "separate playback software" will be required for watching DVDs.
One of the biggest limitations of Windows 10 is that the OS' most exciting feature - the Cortana digital assistant - will, at launch, be available only in the U.S., U.K., China, Germany, France, Italy, and Spain.
In addition, another Windows 10 limitation is that Windows Hello - which offers support for different biometric passwords - will necessitate an infrared camera for facial recognition, or a supported fingerprint reader. Furthermore, the typically complex mesh of region-based licenses will hamper the Xbox Music and Xbox Video streaming apps on Windows 10.