Authorities Arrest Three Men for Holding Woman Hostage
Written by Meagan Roberts on 26 Feb 2015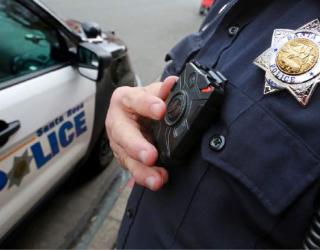 Three men have been taken into custody by Sonoma County authorities. According to the authorities, these three are accountable for holding a woman hostage for months and harshly sexually and physically assaulting her.
The three who were arrested on Wednesday by detectives from the Sonoma County Sheriff's Domestic Violence/Sexual Assault Unit are Santa Rosans Jose Angel Barajas-Mireles, Guillermo Crestino Avina and Jaime Gomez Cisneros.
After investigation, detectives of the agency developed possible cause to believe that the man who masterminded the criminal acts and committed the sexual assault crimes was the 34-year-old Barajas-Mireles.
Barajas-Mireles is a resident of the main house at 3555 Stony Point Road in Santa Rosa. He has been charged with aggravated sodomy, aggravated rape and aggravated oral copulation.
As Barajas-Mireles was a flight risk, so the judge boosted the bail amount to $6 million. To recover property that was seized during the search warrant service, three men came to the Sonoma County Sheriff's Office and as they moved towards the building, they were detained.
The other two charged with false imprisonment, and as an accessory to Barajas-Mireles' criminal actions by helping and supporting. Avina was also charged with the charge of violation of probation.
Additional charges can also be faced by the two as the investigation is still under progress. Detectives came to know that the victim had been held against her will, brutalized and also threatened.
According to the investigation, it is believed that Barajas-Mireles is accountable for much of the sexual and physical assaults. The other two were accountable for preventing her from leaving the compound.
It has been notified that the three were booked into Sonoma County Jail and Barajas-Mireles bail was set at $6 million whereas the other two bail set at $11,000 each.