Ted Cruz wants NASA to Spend More on Space Exploration than Studying Earth
Written by Molly Solana on 13 Mar 2015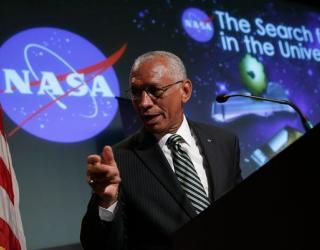 NASA requires to focus more on missions aimed at sending astronauts to Mars than studying earth, said the chairman of a key Senate panel overseeing NASA. "Almost any American would agree that the core function of NASA is to explore space. That's what inspires little boys and little girls across this country. It's what sets NASA apart from any other agency. I am concerned that NASA has lost its full focus on that core mission", GOP Sen. Ted Cruz of Texas told NASA Administrator Charles F. Bolden Jr.
Cruz said this during a hearing before the Senate Commerce, Science and Transportation Subcommittee on Space. Cruz referred to the Obama administration's $18.5 billion budget request for NASA in fiscal 2016. The proposal was targeted by Cruz because it gives rise to studies intended for earth science programs like studying the effects of climate change. This significantly reduces funding for the Space Launch System and Orion capsule deigned to ferry astronauts to deep space and later to Mars.
However, Bolden said the connection between earth science and human exploration must not be trivialized. Satellites play a vital role in monitoring changes that occur in atmospheric and planetary conditions, thereby allowing scientists gain insights into environmental changes, like how flooding could threaten NASA's capabilities.
He told lawmakers that if water engulfs the Kennedy Space Center (in Florida) and they don't know it, they will have no place to go. Therefore, it is a matter of significant importance and scientists must be encouraged to study earth's environment because earth is the only place to live.
NASA's budget request is calling for 2.86 billion for the Space Launch System and Orion, which is $400 million less than what the program has received this fiscal year.