United Technologies planning Spin-off of Black Hawk Helicopter Unit
Written by Hallie Bins on 13 Mar 2015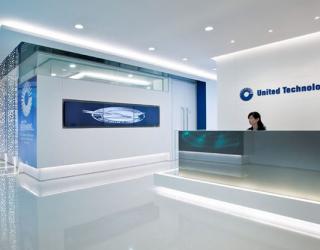 An announcement has been made by Greg Hayes, Chief Executive Officer, United Technologies, that the company is planning spin-off of Black Hawk helicopter unit. United Technologies is consolidating many departments and restructuring so that overhead costs can be decreased.
According to the company, the headquarters will be moved from the Gold Building in downtown Hartford to the former headquarters of Otis elevator by the end of the year.
Hartford, Connecticut-based United Technologies revealed that they concentrate on acquisitions in range of $5 billion of higher. Back in 2012, aerospace supplier Goodrich Corporation was acquired by the company. Goodrich Corporation was acquired in a deal of $16 billion. The company's one of the lowest-margin units is Sikorsky Aircraft.
United Technologies researches, develops and creates high-technology products in various areas, involving aircraft engines, fuel cells, elevators and escalators, helicopters, fire and security, and industrial products.
It is believed by the company officials that this step will help them decrease the cost of corporate office up to $100 million. It is predicted by analysts that planned moves might not help fulfill the expectations of the firm. For over eight decades, Sikorsky Aircraft unit has been part of the company.
Hayes said that the management of the company has held discussions with a few groups for spin-off of Sikorsky but because of tax issues there could be some problem to strike the deal. In 2014, about $7.5 billion have been registered by Sikorsky Aircraft in revenue because of defense contracts.
"As we looked at the business around Sikorsky, we became convinced internally that, while Sikorsky is a great helicopter company, it probably didn't fit into the UTC portfolio", said Hayes.