Teen, who received Heart Transplant two Years ago, dies in Accident
Written by Leah Gardiner on 02 Apr 2015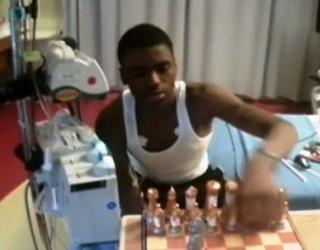 A heart transplant gave a second life to an Atlanta area teenager two years ago, but destiny had some other plans as he died this week in a car accident while fleeing police. His car hit a bank sign, a Roswell police officer wrote in an incident report.
Anthony Tremayne Stokes, 17, died on Tuesday after the police made an attempt to pull the car over, but the driver refused to stop. The black Honda Accord appeared similar to the vehicle involved in a home invasion a short time earlier, said the officer.
The report also mentioned that the car had also been reported stolen in a carjacking in nearby Dunwoody earlier Tuesday.
Stokes received a heart transplant two years ago when he was 15 as he suffered from dilated cardiomyopathy. Without a heart transplant, Stokes would have died within six to nine months from that time.
Stokes died in the accident after police chased his car for about two miles and Stokes suddenly lost control and hit a female pedestrian and crashed. Police chased the car after noticing that it matched the description and ran its license plate. The police also learnt that the car was also reported stolen.
Stokes succumbed to the injuries after being cut from the vehicles by firefighters. Roswell police said Stokes appeared to be the person who wore a mask and forced open the carport door of a home Tuesday afternoon. He, according to the police, changed his plan after knowing that an 81-year-old woman who lived there was home.