Two San Francisco Hospitals Undertake Kidney transplant Chains; a 9-way Kidney Exchange
Written by Leah Gardiner on 06 Jun 2015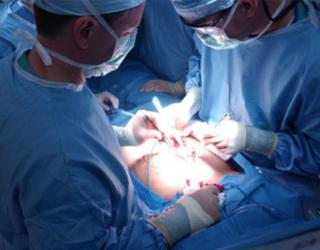 Two of San Francisco's experienced transplant centers, UCSF and California Pacific Medical Center are credited with a 36-hour kidney transplant chain involving 18 surgeries in a nine-way kidney exchange on Thursday.
The swap is considered to be the longest kidney transplant chain performed in one city over such a short period of time. It involved 18 surgeries with nine donors and nine recipients, performed in 36 hours between the two hospitals.
Dean Fryer, spokesman for California Pacific informed," There was nothing unexpected, and everything has gone smoothly".
The mutually beneficial kidney transplant program has been facilitated by software matching program that uses patient data to connect people who are compatible, thereby, people who want to donate a kidney are matched with the potential compatible donors with an assurance that their friend or family member needing a kidney will also be paired with a suitable donor.
However, the success of the chain depends on the initiation taken by an altruistic donor who is willing to start the chain by donating a kidney without expecting anything in return.
The altruistic donor in UCSF and California Pacific chain was Reid Moran-Haywood, aged 56. Moran-Haywood stated on Wednesday," It's really exciting I can do something like this and help someone out in my own lifetime".
In March, the California Pacific Medical Center performed a six-way kidney exchange, done over two days.
The longest kidney transplant chain in US was 34-way swap involving a total of 68 surgeries, performed at 26 hospitals around the country, over a three-month period with the last surgery on March 26 in Wisconsin.