Bangor teenager leads in Maine Amateur Golf Championship
Written by Meagan Roberts on 09 Jul 2014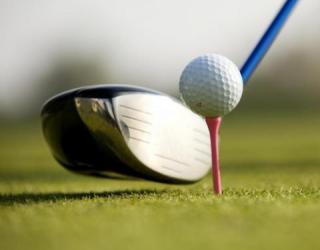 A 16 year old golfer from Bangor is leading on the opening day of the ongoing Maine Amateur golf championship in Goliath Woodlands Club.
Drew Powell from Bangor is sharing the lead with 20 year old Joe Walp from Portland as both shot 2-under 70 on the opening day of the 95th Maine Amateur tournament. Portland's Matt Greenleaf is on the third position with 1-under 71. Joe Baker of Norway, Andrew Slattery of West Minot and Keith Patterson II of Saco are tied at 72. Defending champion Ricky Jones and past winner Eric Crouse each crafted a 75.
Powell, who recently completed his sophomore year at Bangor High School, said, "I made one bomb. It was a 45-footer at six. It was cruising. The other ones were relatively close range. I stayed patient. I hit it in the fairway, I hit it on the green and two-putted. If I had a birdie putt, I made it. I just put it in the middle of the green and went from there."
Greenleaf had defeated Walp in the final to win the 2013 Maine State Golf Association match play championship at Auburn's Fox Ridge.