Maine's media officer among Malaysia Airlines crash victims
Written by Jacqueline Tobaben on 19 Jul 2014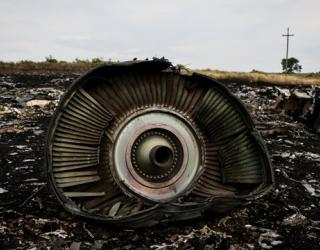 A media official from Maine was among the 298 people aboard the Malaysia Airlines MH17 flight, who died when the aircraft crashed in eastern Ukraine.
The former Bangor University student was descried as "wonderful person and a great professional". Mr. Thomas was a student at Bangor University in the 1980s. The 49 year old was working as the media officer for the World Health Organisation. He was one of the more than 100 researchers, who were going to Australia to attend an international Aids conference in Australia.
Mr. Thomas has already worked at the WHO's headquarter in Geneva, Switzerland and has also worked for 10 years at the United Nations. He boarded an Air France plane from Geneva to Amsterdam,. He was on the flight to Kuala Lumpur on his way to Australia.
His twin sister expressed her grief on Facebook saying she cried all night. She later posted: "Twins forever my dear younger bro seeing I was born before you 2 mins xx love you x."
In a statement Bangor University said, "Bangor University is saddened to learn that former student Glenn Thomas was one of the passengers on board Malaysia Airlines flight MH17. Glenn graduated with a degree in Economics from Bangor University in 1987, and the thoughts of all at Bangor University are with his family and friends at this tragic time."