Augusta Southern Nationals Starts Today
Written by Jennifer Vellucci on 18 Jul 2014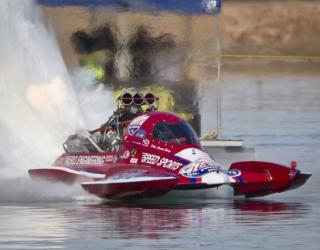 Augusta Southern Nationals, the annual drag-race boat tournament, is going to take place from July 18 to 20, 2014, in Augusta. The tournament, which is in its 28th year, is a long awaited one as last year's event was cancelled owing to high water.
The world's richest drag boat race is expected to have 100 boats from different parts of the nation. The event will add around $2 million to the local economy. Dayton Sherrouse, Executive Director of the Augusta Canal Authority, said except 2013, the race has been organized straight for 27 years.
"With the conditions no longer dangerous, we're excited to get back on track. Not only does this event help boost our economy, but it also generates national attention for Augusta", stated Sherrouse. He further asserted that it is the only drag-race tournament that is held east of the Mississippi River.
The event will start with noncompetitive testing and a `Night of Fire' at Augusta Common. On 19 July, qualifying round will be held and on 20 July, the event will be concluded with drag-race finals.
Owing to depression in 2011 and 2012, around 65 boats entered the competition. But this year, they are expecting around 100 boats from 25 different states. Tickets can be bought for $5 today, $18 for Saturday and $18 for Sunday at Augusta Riverfront Marina. Those looking for series badges can have the same for $30.
Sherrouse affirmed they work hard to organize the race and it is the event, which they feel proud of hosting. The event has 500 volunteer employees. Majority of the funds are raised through corporate sponsors.
As per Sherrouse, it is a year-long effort. Once they will be done with this year's tournament they will start preparing for next year's race. The race is put on to benefit the local chapter of the Georgia Special Olympics.