Charlie Norwood VA Affairs Medical Center Confirms 5 Adverse Events in Care
Written by Leah Gardiner on 18 Jul 2014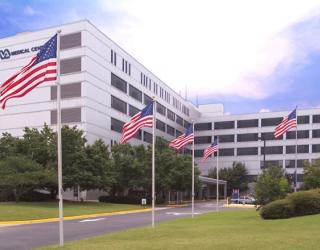 On Thursday, the Charlie Norwood Veterans Affairs Medical Center unfolded about five new incidents in which patients have suffered serious injuries or died because of loopholes in care.
For the very first time, the incidents were reported by the news site, The Washington Free Bea-con. The incidents are considered to be separate from the three cancer-related deaths that were reported in the Augusta hospital's gastrointestinal clinic in November.
Now, it is quite unclear for now is the exact number of adverse events in the patient care that took place last year from more than 4,500 endoscopies being delayed. The VA uses to report such events as `institutional disclosures'.
After assessing data of more than 575 such events filed at VA hospitals across the nation, the Free Bea-con found Augusta had 14 incidents in 2013 and five in the first two quarters of 2014. Hospital spokesman Pete Scovill agreed that five incidents have taken place so far this year. But he added that hospital record show 11 cases in 2013.
Scovill refused to provide details that led to the incidents. Acting VA Secretary Sloan Gibson said about the deaths, "This would never happen in the private sector. You'd never stand for it. You'd fail as a business if you did this".
Gibson also said that they are paying more attention towards the health status, waiting times and are even going through the data with regard to access to care. In fact, a VA audit has also started last month. It will document wait times for veterans.