45-Year-Old Professor dies Thursday in Murder-Suicide inside South Carolina University
Written by Meagan Roberts on 06 Feb 2015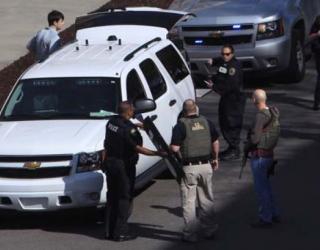 An apparent murder-suicide inside a building of the University of South Carolina's campus has resulted in the death of a 45-year-old professor.
The victim was Raja Fayad, head of the division of applied physiology and an expert in colon cancer at the University's Arnold School of Public Health.
Witnesses said the shootings occurred on the fourth floor of the five-story building along busy Assembly Street at about 1 pm Thursday.
One of Columbia's main streets was closed, which caused massive traffic problems. Security was increased at the Statehouse about two blocks away.
The roads were reopened late evening and a number of officers remained at the public health building. Among them were crime-scene technicians.
The university didn't cancel classes but planned a candlelight vigil and extended counseling hours. University professors were also told not to penalize students who failed to show up for afternoon classes, even if they missed exams.
Thom Berry, State Law Enforcement Division spokesman, refused to officially release the names of the dead or their relationship. He has also denied disclosing whether the shooting took place in an office or a classroom in the building.
A letter was sent by Harris Pastides, University President to students, calling the day a great tragedy. The University thanked police for their fast response and sending his prayers to everyone affected.
The murder has left students shaken. No one is willing to come after hearing that a shooting has happened, and the life of someone they possibly shared a class with came to an end.
Some students came to Rutledge College tonight to seek counseling on the events that happened earlier today.