Recovered Catalina Fox Population becoming threat to Residents of Catalina Island
Written by Molly Solana on 09 Mar 2015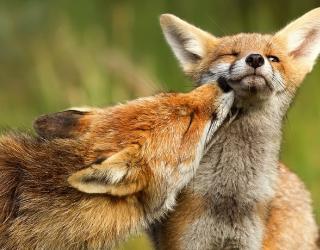 Catalina fox is on endangered species list, but now its population is increasing and it has made comeback from near-extinction.
The population has recovered to such an extent that it seems could lead to threat to residents of Catalina Island. As per researchers, these foxes are moving out of their island, which is off the coast of southern California.
They are invading Avalon, a city on the eastern coast of the island. These small foxes are facing lot of threats and are increasingly being found stuck in uncovered water containers, trapped inside garbage cans.
Catalina Island's conservation and wildlife management director Julie King said that five-pound foxes are also increasingly being attacked by dogs. In 1999, due to canine distemper virus, the fox population was severely affected. But with different recovery measures, the population has recovered to about 1,700 animals on the island.
"The unhappy consequence of having a recovered population is that they're moving into areas around Avalon where people haven't seen foxes in their backyards for 15 years", said King. Residents have been suggested to keep the trash covered and not to leave any food out. It is the same measure that mainland residents deal with coyotes, possums and raccoons.