Study: Many people reply to emails in just few minutes
Written by Matt Hensley on 14 Apr 2015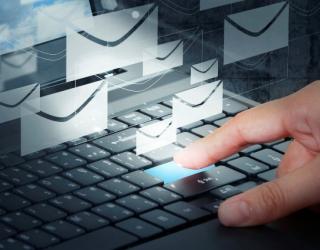 According to an analysis by researchers from Yahoo Labs in California and Spain, a large chunk of the more than 100 billion emails sent everyday is answered in barely two minutes.
Going by the detailed information shared by the Yahoo Labs researchers, almost 90 percent of the receivers of emails - the oldest form of Web communication - reply back within a day; while nearly 50 percent email receivers respond in approximately 47 minutes.
The researchers specifically highlighted the fact that 'two minutes' is the most frequently occurring reply time for a vast majority of emails.
The researchers also found that email responses from smartphones took an average time of 28 minutes; while responses from tablets took 57 minutes and those from desktops took 62 minutes on average.
So far as the length of responses to emails is concerned, the analysis by Yahoo Labs researchers showed that replies to most emails are quite brief --- between 5 and 43 words. The researchers also said that the length of email responses extended to 100 words or more in only about 30 percent of emails.
For their study of email responses, researchers analyzed the email habits of more than 2 million Internet users who sent and received approximately 16 million emails over a period of several months. The study carried out by the Yahoo Labs researchers is apparently the biggest ever studied conducted to analyze email usage by Internet users.