Amazon workforce diversity data shows its employees are mostly 'white' and 'male'
Written by Matt Hensley on 01 Nov 2014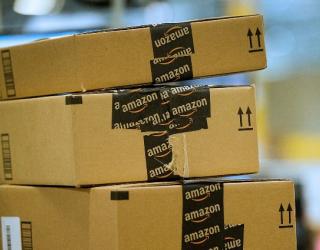 Seattle-based online retail giant Amazon released its workforce diversity data on Friday; revealing that a large percentage of its workforce comprises 'white' and 'male' employees.
The workforce diversity data released by Amazon
is quite similar to the revelations made by major technology firms like Google, Apple and Facebook with regard to their workforce diversity. These companies have also disclosed that the majority of their employees are white and male.
According to the diversity figures shared by Amazon, nearly 60 percent of the company's workforce comprises of 'white' employees. Among the minority groups at Amazon are African Americans, who make up merely 18 percent of the company's workforce; while Asians and Hispanics make up 13 percent and 9 percent of the workforce.
Furthermore, the data also showed that male employees comprise 63 percent of the company's workforce; with women employees comprising only 37 percent of the workforce. The gender gap is particularly wide among the Amazon management, as male executives occupy 75 percent of the management positions.
Against the backdrop of the workforce diversity figures released by Amazon, a group called Rainbow PUSH Coalition said that Amazon's general workforce data appears to be "intentionally deceptive, as the company did not include the race or gender breakout of their technical workforce." The group also added: "The broad assumption is that a high percentage of their Black and Latino employees work in their warehouses."